Helping world-class organizations make the most of their data
What makes Datavid different
Our goal is to help organizations like your organization make the most of their data, everything else is secondary to us. In this regard, Datavid differentiates itself from other providers offering more general software development. We complement this unwavering focus with business domain expertise to provide a 360-degree solution.
Helping customers

develop their data infrastructure

Datavid's technical expertise is only one element of our customers' success—there are 6 key areas which give us the edge against similar consulting firms in helping your organization with large data projects.
1. Strong domain expertise
Datavid doesn't just provide the technical prowess—we can also provide consultants with a background in your organization's business domain to maximize your ROI.
2. Access to near- and off-shore talent
Depending on your organization's project budget and requirements, Datavid can provide the right expertise for your specific needs across multiple locations and price points.
3. Direct link to our partner network
For complex data projects, Datavid doesn't go it alone. Our partners can offer solutions to your organization's specialized needs, e.g. XML content authoring, ontologies, and more.
4. Timely support across the globe
Thanks to Datavid's decentralized structure, we can serve your organization across 4 different timezones (EST, WET, EET, and IST)—enabling us to offer global support.
5. Smaller yet more productive teams
Datavid applies the "two-pizza" agile rule by assigning small teams of 5 to 6 experts to your organization's projects—enough to deliver value without waste or inefficiency.
6. End-to-end project guidance and support
Most providers can only offer either consulting or development to your organization. Datavid offers both, acting as trusted data advisors without sacrificing quality or timeliness.
Extracting knowledge from decades of data
With almost 50 thousand team members spread across the globe, Syngenta is a powerhouse in farming and agrochemicals—a dominant leader in many of its applications worldwide.
Syngenta came to Datavid with a huge challenge to solve: indexing more than 16 million files spread across dozens of data sources which contained decades worth of siloed knowledge.
Datavid developed a semantic data platform for Syngenta, with the capability to index and retrieve specific agrochemical concepts extracted from "foam tree" ontologies.
The result was a drastic reduction in research time from several weeks to just a few hours, enabling research across a vast body of knowledge previously unavailable to the R&D team.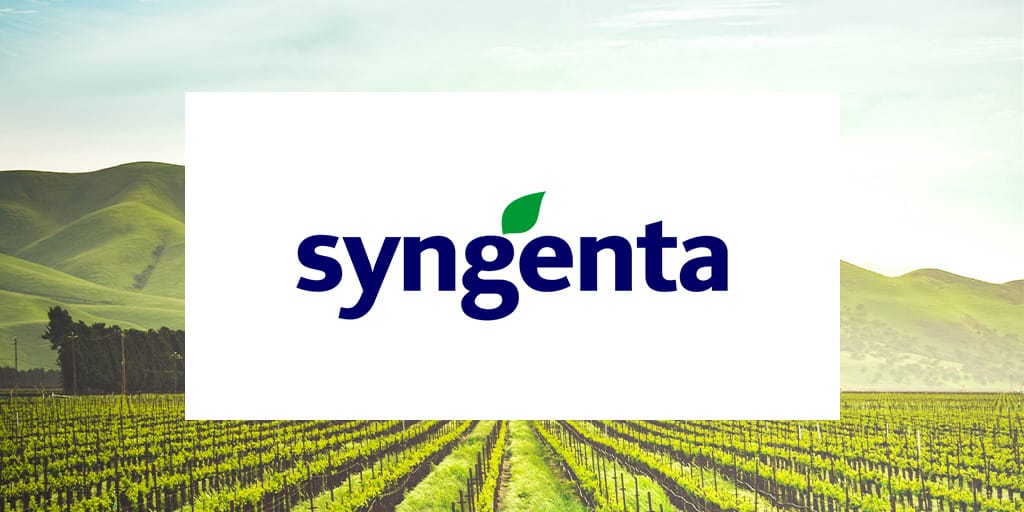 Datavid is helping Syngenta's scientists identify concepts that are relevant to their research more quickly, ultimately saving time and effort on a weekly basis.
Graham Mullier
HEAD OF CONTENT DIGITISATION, SYNGENTA
Solving for all data challenges

with a robust partner network

As a small but growing data consulting firm, we recognize that some of your organization's challenges are too complex to go it alone. This is why we continuously invest in and maintain a network of trusted partners.
Datavid's commitment to data security
Trusting us with your organization's data is a big ask, so we understand that you'll want to see best data security practices in place. Every Datavid consultants has to obtain cloud security certification (AWS and Azure primarily). Company-wide, we regularly refresh our cybersecurity knowledge as we work towards ISO 27001 certification.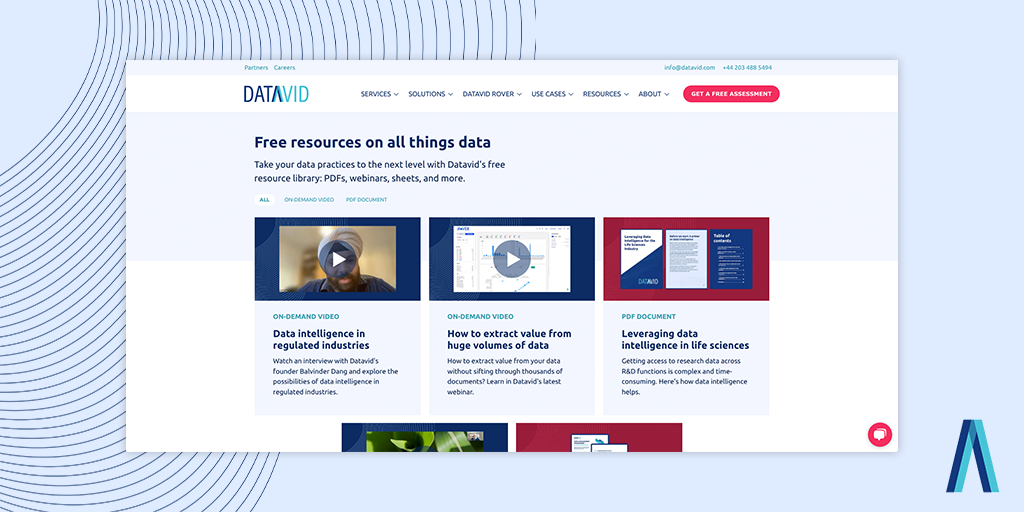 Prefer a more traditional reading experience? Datavid regularly releases expert insights on a variety of data topics: from data architecture to integration, engineering, and management. Browse our articles to learn more about your preferred data topic.
Your questions. Answered.
Datavid implements security and confidentiality processes from day 1. We usually work within the client's secure environment, avoiding any data spillover to our systems.
Datavid's headcount is 80+ strong, and we expect to grow to over 100 people by the end of 2023. We have the capacity and growth rate to take on large data projects.
Yes, especially around system performance optimization and cloud migration. However, Datavid's primary focus is on delivering large-scale data applications.