Datavid: Turn your data into an enterprise asset
Put your organization's data into expert hands:Learn more about Datavid's services and solutions.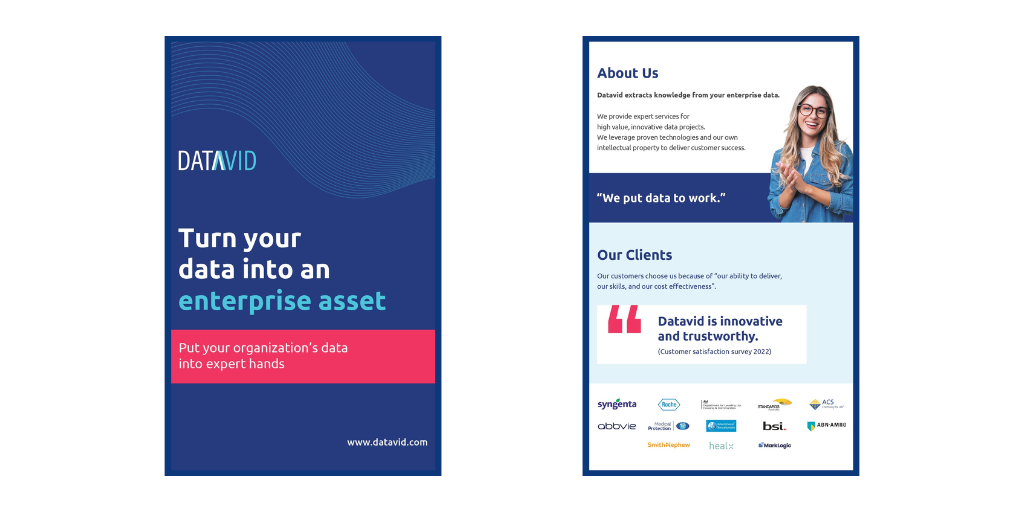 Resource type

PDF document
Learn about Datavid's solutions, services, and software capabilities in this 4 pages-brochure.
Datavid specializes in extracting real-world knowledge from your enterprise data.
We excel in offering expert services tailored to high-value, innovative data projects. By harnessing well-established technologies and our intellectual property, we ensure the successful delivery of data solutions that drive customer satisfaction.
Download the brochure to learn more.