1 minute read
Datavid's new Head of Life Sciences
Avinash—our new Head of Life Sciences—has joined Datavid! Here's all you need to know about his contribution.
Datavid is happy to announce that Avinash Dixit is joining our team as Head of Life Sciences to support existing and new customers in life sciences who want to develop complex data platforms.
Datavid helps large organizations with their data engineering, knowledge management, and data discovery needs.
We work with different life science companies to reduce their research time and provide them with clear guidance in extracting, enriching, and discovering their most valuable data to enable further insight.
"I would like to welcome Avinash. He brings a wealth of experience in leading Data Science & AI programmes across leading pharmaceutical and life sciences company, his expertise will lead us to new frontiers and drive innovation and elevate our Life Sciences division. Thrilled to have him on board!"
- Balvinder Dang, Founder & Managing Director of Datavid
About Avinash Dixit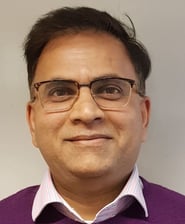 Avinash has worked for more than 20 years in the Life Sciences domain in various strategic & delivery roles, first at Syngenta and then at AstraZeneca. He will lead our Life Sciences practice and—with his expertise—he will help us to develop powerful data solutions for the continued success of our life sciences customers.
To get to know him better, visit his LinkedIn profile.